-SCRIPT CLIP-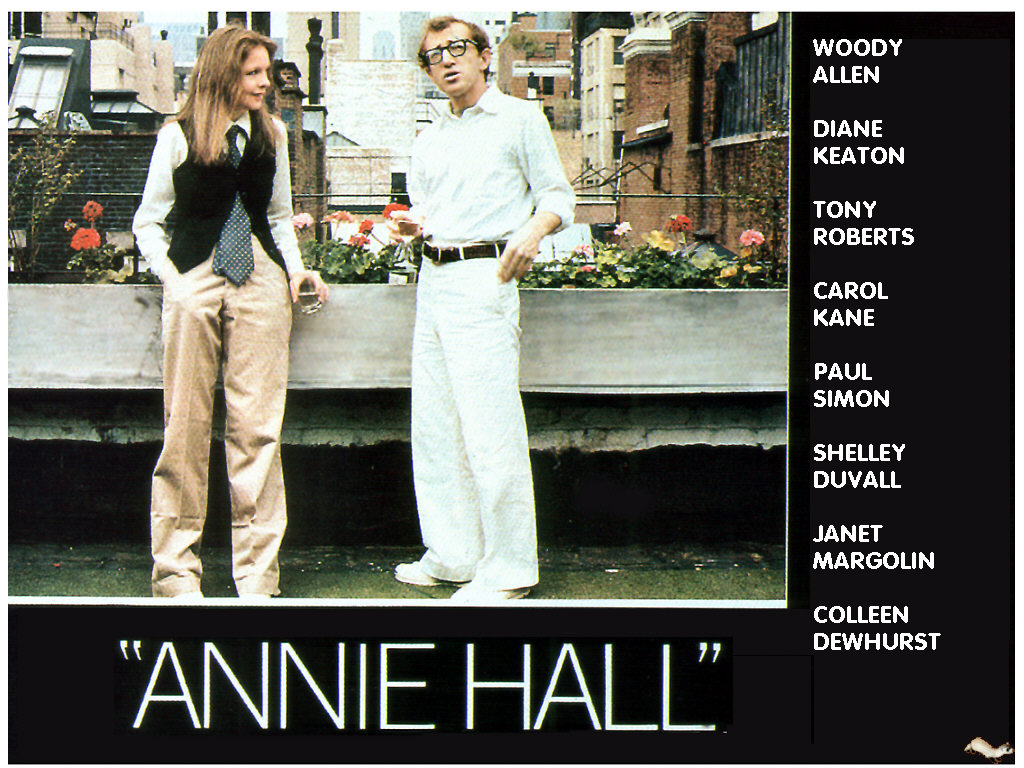 ANNIE HALL

Written by WOODY ALLEN


INT. THEATER LOBBY.

A lined-up crowd of ticket holders waiting to get into the theater, Alvy and
Annie among them. A bum of indistinct chatter can be heard through the ensuing
scene.

MAN IN LINE
(Loudly to his companion right
behind Alvy and Annie)
We saw the Fellini film last Tuesday.
It is not one of his best. It lacks a
cohesive structure. You know, you get
the feeling that he's not absolutely sure
what it is he wants to say. 'Course, I've
always felt he was essentially a-a technical
film maker. Granted, La Strada was a great
film. Great in its use of negative energy
more than anything else. But that simple
cohesive core ...

Alvy, reacting to the man's loud monologue, starts to get annoyed, while Annie
begins to read her newspaper.

ALVY
(Overlapping the man's speech)
I'm-I'm-I'm gonna have a stroke.

ANNIE
(Reading)
Well, stop listening to him.

MAN IN LINE
(Overlapping Alvy and Annie)
You know, it must need to have had its
leading from one thought to another.
You know what I'm talking about?

ALVY
(Sighing)
He's screaming his opinions in my ear.

MAN IN LINE
Like all that Juliet of the Spirits or
Satyricon, I found it incredibly ...
indulgent. You know, he really is. He's
one of the most indulgent film makers. He
really is-

ALVY
(Overlapping)
Key word here is "indulgent.